So you just got your Mercedes gearbox repaired – how can you maintain it? A car's gearbox is the second most important system after the engine to ensure it can be driven smoothly and safely. Also known as a transmission, repairing a gearbox can be costly, so maintaining a gearbox's performance is crucial.
If you own a Mercedes vehicle, repairing the gearbox can be expensive, so maintaining it post-repair is crucial. It will help you save money, time, and effort in the long run. To keep your Mercedes vehicle's performance and efficiency on the road, we've gathered expert tips on maintaining the gearbox post-repair.
Importance of Proper Gearbox Maintenance Post-Repair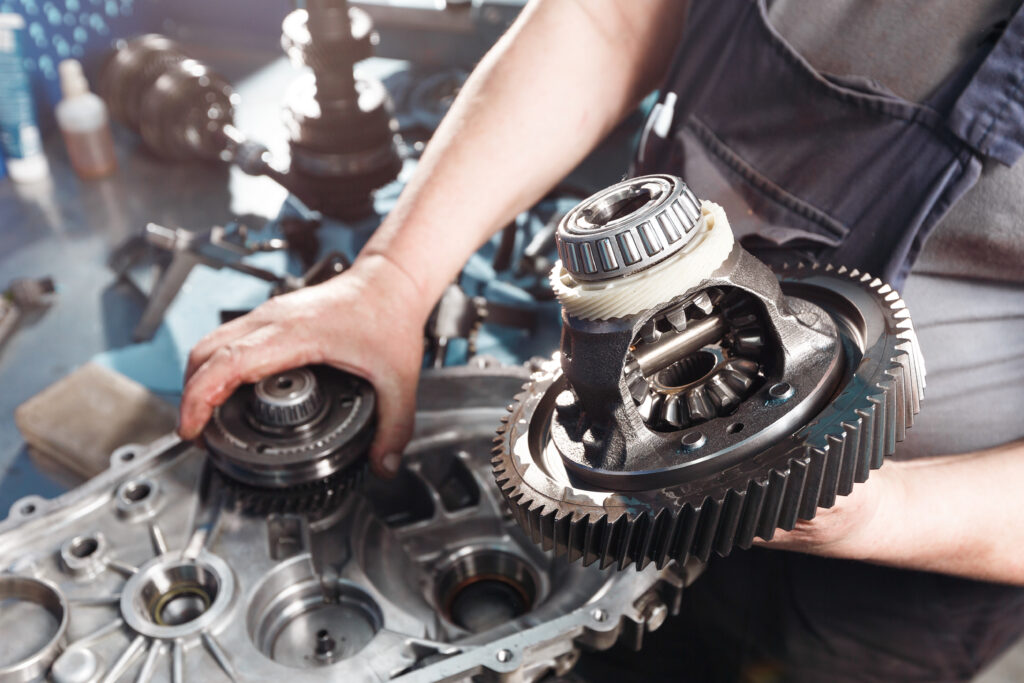 Maintaining a gearbox post-repair ensures your vehicle runs smoothly and efficiently on the road. Proper maintenance extends your gearbox lifespan, preventing you from forking out more money in the future.
Not only that, maintenance is vital in improving your vehicle's fuel efficiency and optimal performance, where early identification and detection of potential problems can be addressed. This approach towards your gearbox post-repair saves you money, time, and effort.
Mercedes Gearbox Maintenance Tips Post-Repair
While Mercedes does have some of the world's best transmissions in the industry, they can still deteriorate without proper maintenance, especially when exposed to heat or other harsh weather conditions.
As repairing a Mercedes gearbox can be costly, there are steps you can take to avoid spending more in the future. Below are tips on Mercedes gearbox maintenance post-repair.
Conduct Post-Repair Inspection
Once your Mercedes gearbox is repaired and good to go, don't forget to inspect it. You may be relieved to have your gearbox repaired, but don't forget this crucial step to ensure your vehicle performs at its best. Most auto shops conduct the inspections themselves with a checklist, going through each issue with you.
However, if you feel no difference in performance post-repair, a third-party assessment from a different auto shop is necessary. A third-party inspection helps ease your concerns regarding the repairs and shows that you know your vehicle best. Don't hesitate to take this extra measure during post-repair inspections.
Practice Regular Maintenance Schedule
If you didn't regularly check your vehicle for maintenance before repairing your gearbox, now is the time to start. A vital aspect of maintaining a gearbox's optimum performance post-repair is to follow a regular maintenance schedule.
When you regularly go for maintenance, your vehicle gets checked for transmission fluid level and filter replacement. Mercedes recommends getting work done on your transmission every 3 to 5 years and every 40,000 miles after the initial maintenance check.
Change Your Driving Habits
One crucial step in taking care of your Mercedes gearbox post-repair is to change your driving habits. Mercedes gearbox has evolved to be highly efficient but is not immune to damage when used carelessly.
Spinning wheels or rapidly shifting between drive and reverse can cause your gearbox to overheat. It can be costly to repair it again, so avoid bad driving habits like feathering the accelerator or staying neutral for too long at the traffic lights. This ensures your Mercedes vehicle remains in optimum condition and runs smoothly post-repair.
Monitor Warning Signs
What's excellent about Mercedes gearboxes is that they are all equipped with an indicator on the vehicle's control panel. A wrench icon will light up when your Mercedes vehicle needs to be checked.
With Mercedes making it easier for its users to get their vehicle checked, don't ignore the indicator or other warning signs, including:
Strange noises
Delayed or rough shifting
Blinking warning lights
Fluid leaks
Slipping gears
Check the Warranty
Remember to check the warranty of your Mercedes gearbox warranty. Warranties are provided to help build trust between you and the manufacturer. Once you're sure the gearbox has a warranty, it is safe to assume that the Mercedes gearbox is authentic.
To avoid the warranty of your new Mercedes gearbox being rendered void, get it installed correctly with proper lubrication to prevent damage to other parts.
Looking for a reliable auto parts store in Malaysia?
Are you looking for a reliable auto parts store to get Mercedes car parts? Look no further than one of Malaysia's most reputed automotive replacement part companies, Sun Eng Hup. As a specialist in used and new auto parts, we offer a wide range of options that cover rebuilt, remanufactured, and used parts with a warranty period.
With Sun Eng Hup, we have modern and advanced Automobile Diagnostic equipment to help diagnose your vehicle for effective and efficient parts replacement and repairs. Learn more about our services today. Call us!